Setting the standard for luxury small-group travel worldwide
Our range of Luxury Small Group Journeys deliver the best in comfort and service in the world's greatest destinations.

Count on intimate group sizes of no more than 18 guests, stay in only the finest hotels and experience unmatched insider access to revered sites, often before the crowds arrive. Backed by the support and expertise of over 55 offices in more than 30 countries, you also travel under the wing of A&K's award-winning Resident Tour Directors, who bring your destination to life with one-of-a-kind local insight.
Our unmatched service, local knowledge and painstaking attention to detail are an award-winning combination that has earned us praise from both travellers and travel professionals, who for more than a decade have consistently chosen A&K as the world's finest luxury travel company.

Insider Access and an Unmatched Local Presence
When you travel with A&K, you enjoy unrivalled insider access to the authentic heart and soul of a place — and to people and sites that lie far beyond the reach of the average traveller. Our longstanding relationships in every destination we visit make it all possible, from the seamless flow of an A&K itinerary to the prompt attention paid to an unanticipated request. This trustworthy, on-the-ground presence also allows us to manage your safety and security, which are always our first priorities.
Itineraries You Won't Find Anywhere Else
Every journey we offer has been designed by on-the-ground experts who know each destination intimately. Our ideal small group size and unrivaled insider access allow them to create itineraries that feature iconic destinations experienced at the perfect pace. You enjoy the benefits, including extra time on safari, longer stops in places you most want to see and even multiple stops, such as viewing the Taj Mahal at both sunrise and sunset.
A few especially luxurious additional touches to make your Luxury Small Group Journey experience even more memorable, including:
VIP Travelling Bellboys
Make sure your travels are hassle-free as you are picked up from the airport, with your baggage all handled for you by your own personal bellboy.

Traveller's Valet
Don't worry about packing extra clothes on this trip as you will receive a complimentary laundry service at the midpoint of your journey.
Unique and Varied Dining Experiences
Enjoy breakfast in bed at A&K's expense on selected days, and participate in a culinary demonstration at the chef 's table at specially chosen restaurants in your tour destinations.
Ride Like a Local
Experience the real locale as you take to the streets by cyclo or tuk-tuk, just like the residents. This is how to see the authentic towns and countryside, in a way that won't harm the environment but will bring you closer to nature.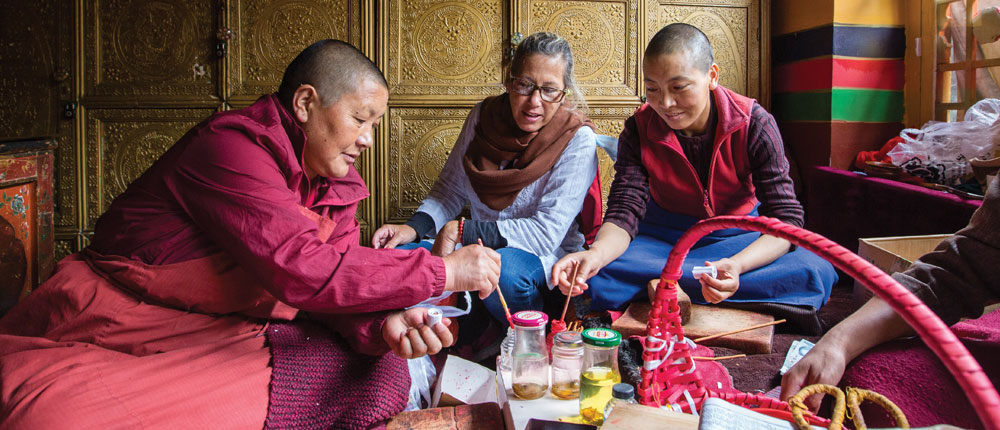 Gratuities
Tips are included, except for the tip for your Resident Tour Director, which is at your sole discretion.
Itineraries You Won't Find Anywhere Else
Every journey we offer has been designed by on-the-ground experts who know each destination intimately.